Air Dryer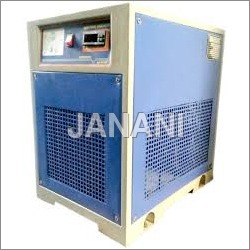 Air Dryer
Product Description
Air Dryer is designed in modern, compact and floor mounted style. This is easy to install and operate due to semi-automatic function. It is made from stainless steel body frame and offered with capacity range from 10 to 3000 cfm. The commercial air dryer is anti-corrosive and relabile in function.
Capacity- : 10 to 3000 cfm
Inlet Air Pressure : 3 to 16 bar
Inlet Air Temp :10 to 60'c
Pressure Dew point : +3 degC
Feature

Low pressure drop
Lowest Operating Cost
Maintenance Free
Compact Design
Power Saving
Constant dew point at variable load condition
Eco friendly refrigerent.